Le Petit Carré de Chocolat en distribution automatique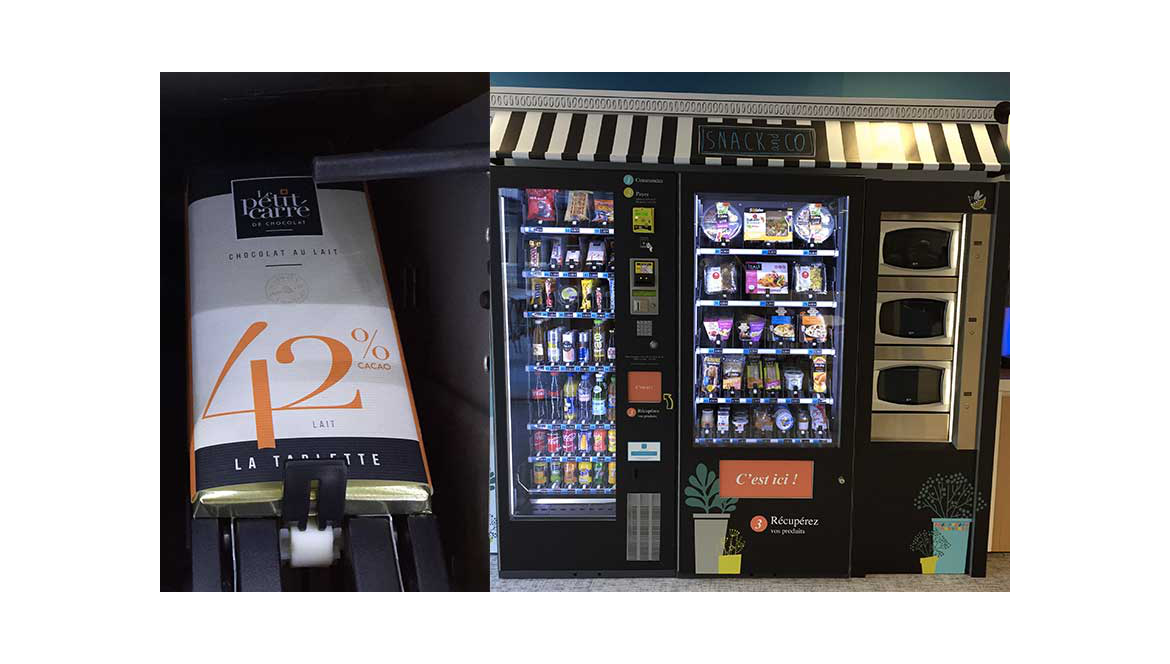 It's official since November 8th, our chocolates are available in Snack & co vending machines .
Snack & co is a young French company that breaks the codes of automatic distribution.
Their goal is to offer a different, healthy and gourmet offer. So, it is with pleasure that Le Petit Carré de Chocolat is coming in the company vending machines located in Paris.  We now provide a good chocolate in the offices.
Just like us, Snack & co wants everyone to find, wherever it is, quality food. As a result, it is a partnership around the values we share: The pleasure of good food.
Comments
No comment at this time!
Leave your comment