Le Petit Carré de Chocolat: why this name?
The brand takes its name from the small square of chocolate with which its creators, Jean-Jacques and Marie, want to finish their meal. It is the sweet and gourmet touch to conclude a lunch or a dinner, whether you are alone, in the office or in family.
The gourmet pleasure
All our products are elaborated with one objective: to enjoy with a chocolate of a high quality, which releases the best of its aromas, with the least transformation possible.
"Finish every meal with Le Petit Carré de Chocolat"
A family business
Coming from a family of restaurant owners, Jean-Jaques Etchepare begins working in hotel and catering as well. However it is only at 28 years old that he became pastry. He worked successively for prestigious houses of French pastries, it sharpens his skills and his boundless creativity.
From an early age, Marie Etchepare lives in the professional world of her father Jean-Jacques. It is important to him to develop the sense of taste of his eldest daughter. It is transmitting his love for authentic products that Marie falls in love with a particular ingredient: chocolate.
A raw material with mere appearances, that hides great complexity both in creation and in the tasting. A necessary requirement to reveal a vintage chocolate and trigger a pure and intense emotion.
Jean-Jacques Etchepare
Before becoming a pastry chef, Jean-Jacques works as a waiter. Attracted more by what happens in the kitchen, he gets his degree at 28.
His perfectionism allows him to work with Joël Robuchon and Michel Foussard all 2 MOF (Meilleur ouvrier de France). It accesses the Crillon kitchens, as well as those of the Automobile Club de France.
In 2002, he created his event catering company, Hélianthème, which he ran for 12 years. He won the cooking competition Arpajon, artistic category and dessert, companion of the Tour de France and a member of the Culinary Academy of France. He is also Master craftsman since 2012 (Maître artisan).
Passionate of chocolate and precision it requires, he loves to work with raw material of quality so that it reveals all its complexity.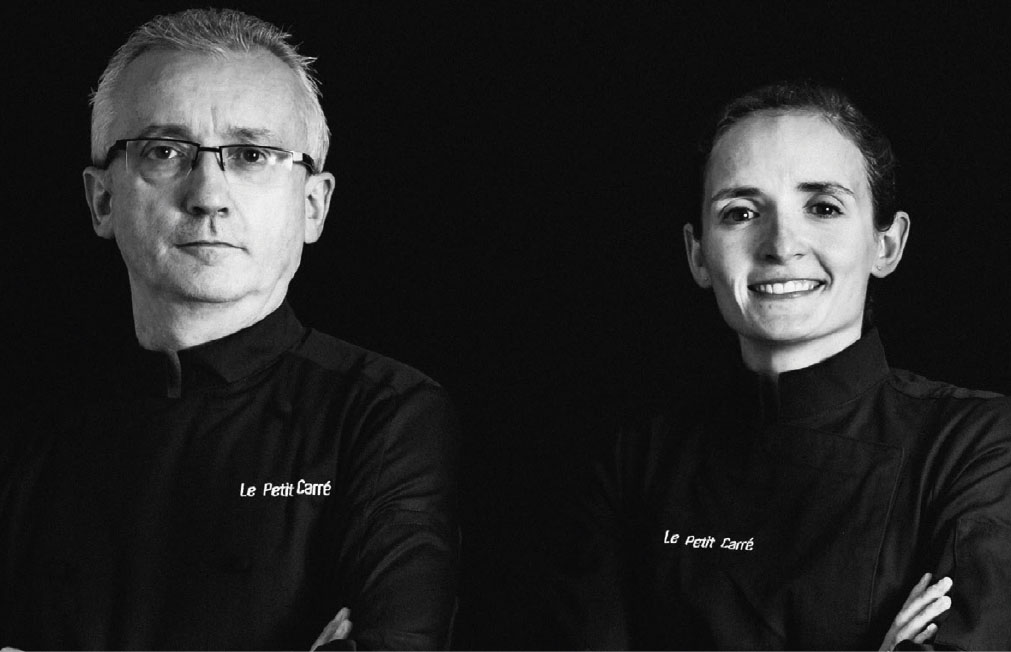 Marie Etchepare
Graduated from Master ESC 2008 promo of KEDGE Marseille (Formerly Euromed Marseille) and passionate entrepreneurship , she creates her first company "Marie & Cie" in the personal services sector, that she will sold to the Group "Sous mon toit" two years later.
In 2012, she comes to support his father in Hélianthème. So he can concentrate fully on the creation, Marie took over the reins of the company with a new strategy.
Nevertheless, she remains disappointed by the quality of chocolate she found in supermarkets, so she proposes to her father to create a fine chocolate in tasting format.
Together, they decide to launch a new cocoa-flavored adventure.
What we want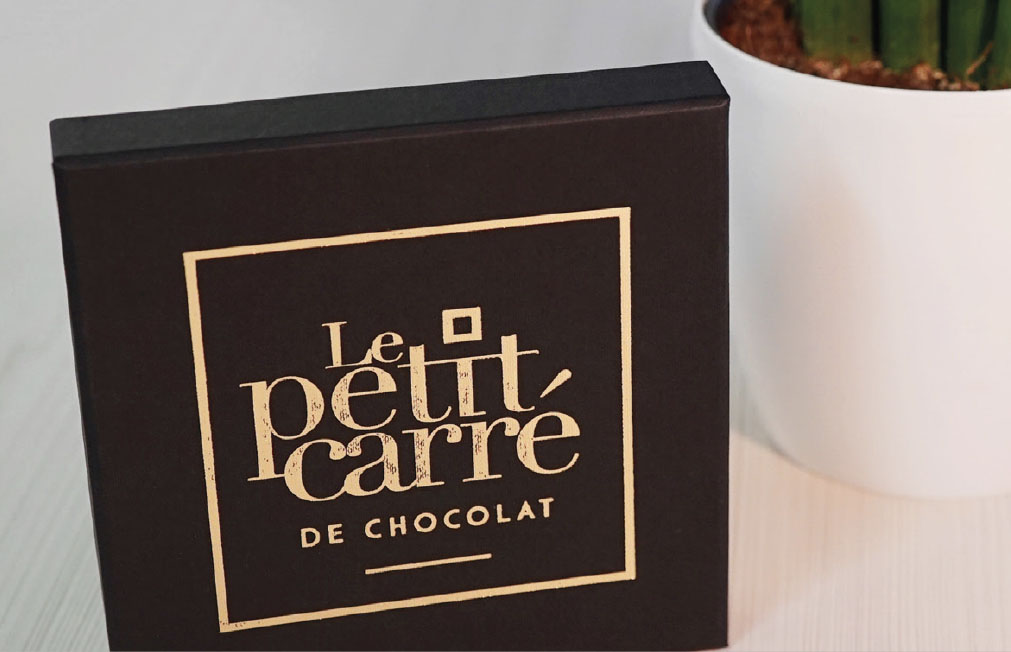 Is to suggest to everyone everywhere quality chocolate.
Our chocolates are all made from quality ingredients. Because to get a quality finished product, you have to work with good raw materials. We select the origins of the beans for their typicality and aromatic power. Our recipes are exclusive, created in the home laboratory by Jean-Jaques Etchepare, French Maître artisan.
Transmit the taste of real chocolate.
Taste is a sense that is developed very young. The more you work that sense, the more sensation of the palate is refined. And what better way to learn about being gourmet that the flavor of a vintage chocolate? All our products are designed for the taste buds, in respect of this delicate raw material that is chocolate.
Our values:
Tasting & feeling - Passion & transmission