Lancement le petit carré de chocolat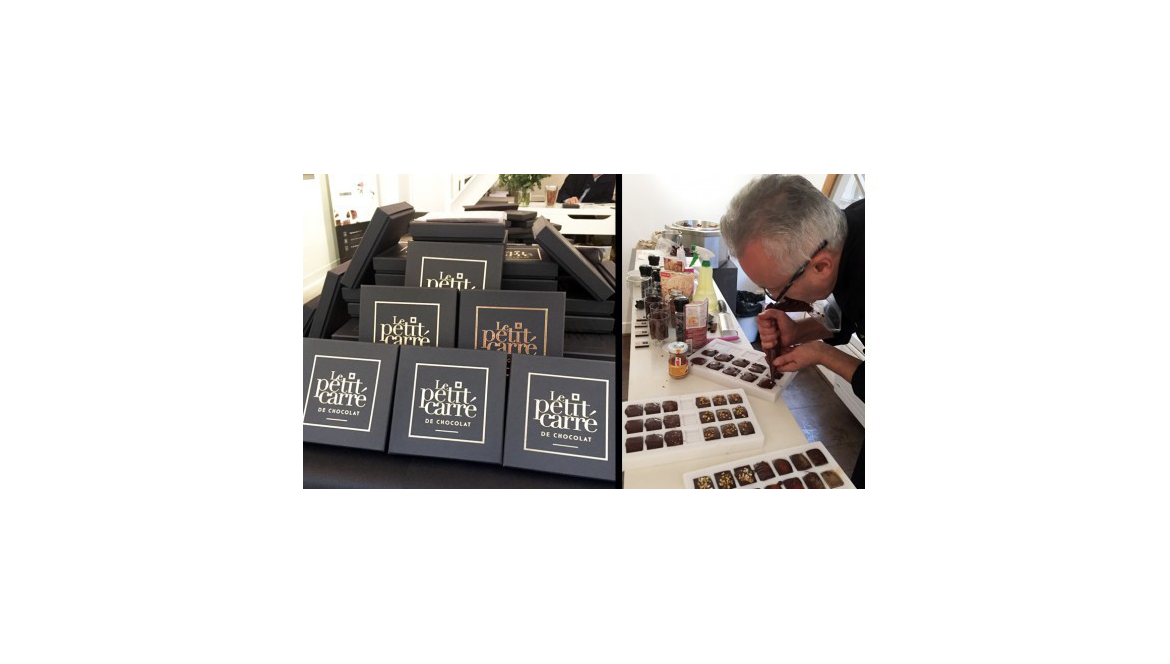 Thursday, October 13, we launched Le Petit Carré de Chocolat in Paris with local bloggers. An exceptional evening, on the theme of Tasting & Emotion was organized for the taste buds of all our guests. 
A gourmet evening, with several creative workshops and tasting.
Creating personalized chocolate bar.
With expert advice from Jean-Jacques Etchepare, Master Craftsman, our guests could poach their tablet and decorate them with all their desires. (Spices proposed by Ducros, greedy and decorations proposed by Vahiné) Once rested cool for a few minutes, the tablets were removed from the mold, and each of the guests left with it.
A tasting workshop: Tea & Chocolate .
With subtle teas Damman brothers, Le Petit Square Chocolate has found its ideal half for a gourmet break and delicate. To redo the triad, here are our suggestions tasting.
- Miss damman / 75% Origin Tanzania
- Jasmin / 68% Origin Mexico
- Weekend in Paris / Milk 42%
- Grand goût russe  / Gianduja 20% Piedmont hazelnuts
A tasting workshop: Cheese & Chocolate.
Here's an unexpected marriage and yet to be tested absolutely: chocolate and cheese. An agreement highlighted with cheeses offered by Les Nouveaux Fromagers. To make no false note, here are our tasting tips.
- Fourme d'Ambert / 75% Origin Tanzania
- Ossau Iraty / 68% Origin Mexico
- Gratte paille / Milk 42%
- Coeur de Touraine / Gianduja 20% Piedmont hazelnuts
A big thank you to everyone for coming, and thank you to our partners for their participation. To see pictures of this chocolate event, click below ;-)
Comments
No comment at this time!
Leave your comment