Fun and delicious Advent calendars.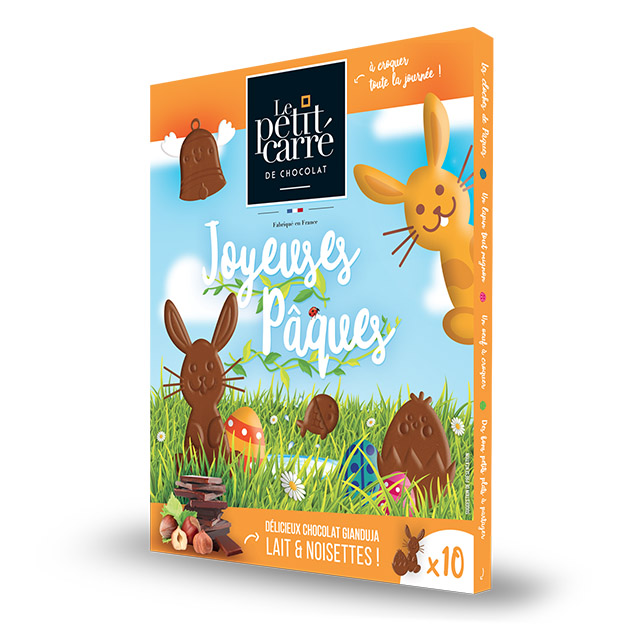 A calendar created for small and big gourmets!
For Easter, father and daughter imagined funny characters in chocolate. Their dream: Treat the eyes and the taste buds of everyone. For Easter to be an explosion of flavor, these little characters are in gianduja, a unique recipe created by Jean-Jacques, the chocolate maker with a thousand ideas and his daughter Marie.
The unique delicacy of a Gianduja with hazelnuts from Piedmont.
10 characters in chocolate to make you melt with pleasure. With a unique Gianduja, which contains 20% Piedmont hazelnuts, these little chocolates promise you an explosion of flavors and an incomparable perfume on the palate.
Ingredients* Sugar, Piedmont hazelnuts, cocoa butter, whole milk powder, cocoa mass, skimmed milk powder, soy lecithin, natural vanilla. May contain traces of gluten and nuts.
Nutrition facts for 100g : 567 kcal - 2364 kJ - Total fat : 36,1 g of which saturated : 19,9 g - Carbohydrates : 51,6 g Sugars: 49,5 g - Protein: 7,6 g - alt : 0,1 g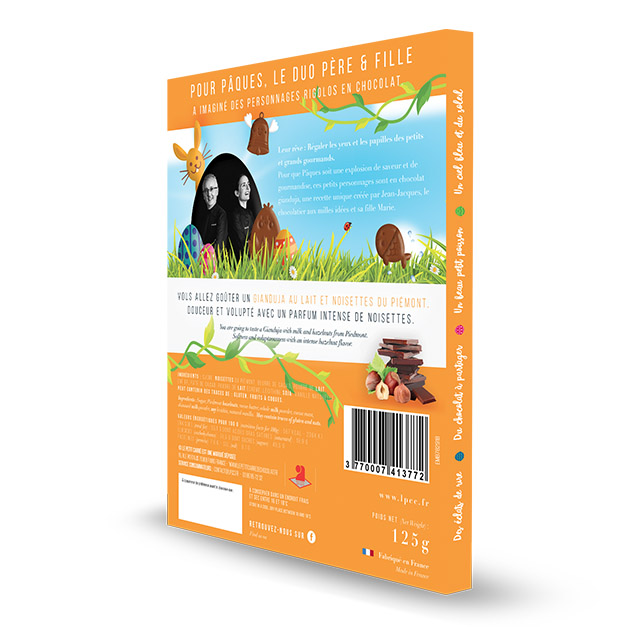 Enjoy our other delicious chocolates.
For every moment of the day, there is Un petit carré.